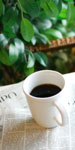 KerneCAD 5.1 is stable
KerneCAD 5.1
is the current stable version now! As always, it took much longer than we expected. It is a cleanup and stabilisation release. We have improved quite few things internally. You should notice the better startup time and reduced memory consumption.
More details
.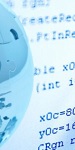 Development
There are still few new things to add to v5.1 in the next few updates. Mostly it is functionality already implemented but not documented yet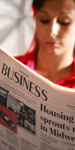 The Business
The major change in this release is in the licensing functionality. After few days of running the software asks for two minute registration on the website, after which it will keep running for free with full functionality for about 30 days total. We have retrofitted this functionality for all currently active versions: v4.3, v4.4, v5.0 and v5.1. We really hope your experience will be smooth and hassle-free. Again, we are determine to keep the software very affordable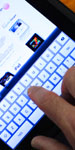 The Road Ahead
The next version most likely will be 6.0. We plan adding (not replacing) a new streamlined interface for the whole software. We also intend to add more samples and interfaces to expose and document better the parametric modelling functionality of KernelCAD.